This week saw tensions rise up in all different areas of the world. Anger is being channelled by the French and Russians into their efforts to take down ISIS, with some blowback. Similarly, Pfizer provoked outrage by announcing their intentions to relocate from the US to Ireland through the acquisition of Allergan, mainly for tax reasons. On the other hand, George Osborne helped to settle tensions after he backed down from his plans to implement £4.4bn worth of public spending and tax credit cuts, which would have disproportionately hurt the poorest families.
The daddy of all megadeals
What happened? So far this year, we've had the biggest tech deal in history, the biggest beer-brewing deal in history and the biggest hospitality deal in history. And now? The biggest pharma deal in history. That's right; Pfizer, known for its production of Viagra, has agreed a deal to purchase Allergan, which makes Botox, for a record $160bn, to create the world's largest pharmaceutical company.
What's going on behind the scenes? Rumours had been circulating about whether this deal would actually go through for several month but after all of the anticipation, this deal has certainly made a splash. Not just for the size of the deal (it is set to be 2nd largest in history), but also for the motivations behind the deal; Brent Saunders, CEO of Allergan, has highlighted the "highly strategic" nature of the deal. This mainly stems from the tax inversion that Pfizer is desparately seeking; Pfizer is currently domicilied in the US where the corporate tax rate is 26% compared to the 17-18% that Allergan pays in Ireland, helping to save the company $2bn over the course of the first three years. Some analysts also believe this deal is simply a play to replenish Pfizer's branded drugs portfolio before divesting its generics business, to leave the firm more streamlined.
Why is this important? Although this deal is very atypical in its size, the two key issues that plague almost every M&A transaction are especially pertinent to this deal; concerns over regulation and culture clashes. Politicians have been quick to denounce the deal with Hilary Clinton claiming that this leaves the US  taxpayer "holding the bag", referring to how Pfizer has long benefited from US  taxpayer-funded research and American scientists and suggests that this deal could be blocked. Also worryingly, the chief executives of the firms have a very different take on the importance of R&D in 'big pharma'; currently, Pfizer invests heavily in R&D whereas Allergan is known for buying or licensing drugs that have already been unearthed by smaller biotech firms.
Christmas come early?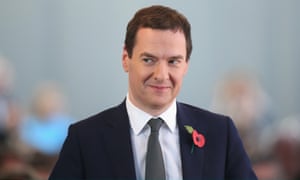 What happened? This week saw George Osborne deliver his first budget for a wholly Conservative government and with it, the Chancellor of the Exchequer brought a nice treat in time for Christmas; he abandoned his plans to introduce £4.4bn worth of cuts to tax credits and public spending which were widely lambasted for their harm to the livelihoods of working-class families.
What's going on behind the scenes? It is most likely that Osborne's change of heart has come as a result of a more optimistic forecast by the Office of Budget Responsibility for the government's coming five-year public finances, which was improved by a health £27bn, giving Osborne more leeway in his aim to achieve a £10bn surplus by 2020. On the other hand, it could also be that public opinion is turning against Osborne's crusade of austerity, with a Populus poll by the FT showing that fewer people now support the notion that there is a need for 'austerity and cuts in government spending over the next five years', down to just 48%.
Why is this important? Given Osborne's reputation as an opportunist, showcased by his outdoing of Labour through the repackaging of their minimum wage increase into a 'living wage', this U-turn by the chancellor seems to be just as well-calculated. In his budget, he outlined significant tax rises in the form of an apprenticeship levy on businesses and higher council taxes, as opposed to the spending cuts he has become known for in what appears to be a move to take the centre ground that has been left open by Corbyn's Labour.
A "grand coalition" to fight a grand enemy
What happened?  This week, François Hollande made good on his promise to wage 'war against ISIS'; not only did he triple the French air-strike capacity in Syria to bomb ISIS targets, but the French President himself has met up with numerous allies to form a 'grand coalition' of countries that will help him to take down ISIS.
What's going on behind the scenes? Following the Paris terror attacks, for which ISIS claimed responsibility, the French feel very strongly about retaliating to "annihilate" the terrorist organisation and this sentiment is also shared by Russia who are equally furious at ISIS' bombing of Metrojet Flight 9268, which killed over 200 Russians who were on board. With ISIS very clearly targeting Western Europe countries, this has made the possibility a collaboration amongst the Western allies and Russia very real.
Why is this important? Whilst Hollande's efforts of a grand coalition were occurring, the week also brought further news that highlighted the point of a coalition; Turkey had shot down a Russian fighter jet for violating its air space, the first time a NATO member had entered hostilities with Russia since the end of the Cold War. With more co-operation, it is hoped that these countries can work together as opposed to working against each otehr, in order to achieve their common goal of eradicating ISIS from the world.
Other News:
This week marked the 100 years since Albert Einstein formulated his famous theory of general relativity. Even today, it is talked about with much admiration and is seen as one of the major milestones of scientific progress. At its heart, the theory explains gravity as a curvature of spacetime and has helped to explain an array of phenomena such as the nature of black holes and the state of the universe.
The US growth rate for Q3 was revised upward significantly from 1.5% at an annualised rate to 2.1%, with the bulk of the upward movement coming from inventories being overestimated. By putting a more optimistic spin on the data, this further raises the likelihood of a Fed rate hike next month.
Having announced five profit warnings in the last 2 years, the new chief executive of Rolls-Royce, Warren East, made her attempts to win back the trust of investors by laying out her plans to restructure the British engineering company. He intends to  cut jobs and slim down management whilst transitioning the company's focus from jet engines, which are seeing declining demand to new generation turbines.