In this section, we cover the 10 most important events of the week, focusing on the big stories in the markets, in business and in the world of politics. This week, there was a flurry of economic data released and monetary policy decisions made that were underpinned a cautiously optimistic tone whilst the M&A boom took to the wind and carried on inflating.
1. Let's begin with the bad news: Citing a slowing China and impending monetary tightening from the US amongst others, the OECD cut its growth forecasts for the global economy slightly; from 3.1% to 3% for 2015 and from 3.8% to 3.6% for 2016. Nonetheless, the Paris-based thinktank emphasised that the 'outlook [was] clouded by important uncertainties' such as as Japan's 'erratic data' and the Eurozone which was 'improving, but not as fast as might be expected'.
2. It's still not looking good for China: The tide of disappointing news continues to come for the world's second largest economy as industrial output rose by 6.1% in August from a year earlier but disappointing fell short of expectations of a 6.6% rise. However, in an optimistic sign, the Chinese government has announced measures that seek to put the Chinese economy back on track – the reform of its inefficient state-owned enterprises, including the partial privatisation of of their operations.
3. But it's looking better and better for the UK: This week provided many promising signs for British consumers. On Wednesday, the ONS reported that average weekly earnings (excluding bonuses) increased by 2.9% in the three months to July compared to a year ago, the strongest rate of growth in average pay since 2009. Together with the unemployment report that revealed that the UK unemployment rate had been unchanged at 5.5%, it suggests that employers are willing to pay more to keep existing workers or hire more workers in what seems to be a tightening labour market. Add to that Tuesday's news that the annual UK inflation rate for August had dropped to 0.0%, this large boost in real earnings offers an encouraging sign for consumer spending in the coming months.
4. Japan forgoes monetary easing…: In the face of an ailing Japanese economy which contracted in Q2 2015 and saw an inflation rate of 0% last month, the Governor of the Bank of Japan Haruhiko Kuroda argued that he foresaw a gradual recovery continuing in the economy and thus shied away from any more quantitative easing but pledged to be proactive if he saw continued further weakening in the economy.
5. … whilst Fed forgoes monetary tightening. After widespread speculation from some economists that the Federal Reserve would at last raise interest rates in this week's monthly meeting, the Chairwoman Janet Yellen announced that the federal funds rate would in fact be maintained at 0-0.25%. Citing a below-target inflation rate of 1.2% and "recent global economic and financial developments" in the emerging markets like China as the primary reasons for the lack of a rate rise, 13 of 17 members of the Federal Open Markets Committee still predict a rate rise by at least 0.25% this year.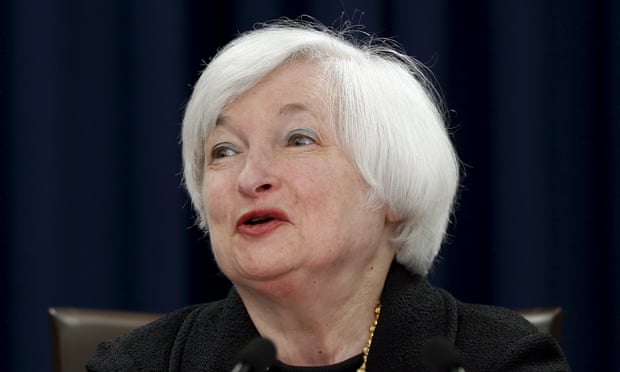 6. M&A megadeals at their all time high: With the total value of so-called attempted M&A megadeals (i.e. transactions worth over $10bn) reaching $1.19tn this week, no other year has recorded such enthusiasm for these megadeals. As one FT article notes,  'the M&A boom comes at a time when debt financing is particularly cheap and many US and European groups are suffering from a lack of revenue growth. A large number of companies are also under pressure from investors to do something with their large cash piles after years of share buybacks.'
7. Telecoms deal marks the zenith of the megadeals: French telecoms group Altice's deal to buy Cablevision, a US cable company, for $17.7bn was what pushed the total value of giant deals in 2015 into record-breaking territory but bears the signs of excessive froth in the markets. By paying almost $35 a share in cash, Altice has valued Cablevision at $9.6bn, a 66% premium on its price from mid-May which has been boosted in recent weeks as speculation of a takeover emerged and by issuing a significant amount of debt of $8.6bn to finance the acquisition on top of cash from an equity issuance, many analysts fear that that Altice is becoming overleveraged by its growing debt pile, having made two large US acquisition in four months.
8. And there's more on the way: Anheuser-Busch InBev, the world's largest beer company, announced that it is considering taking over its biggest rival SABMiller, which would form a global beer monopoly which serves 1 in 3 beers worldwide. As this Economist article notes, there are three big reasons why AB InBev is interested in this takeover; its experience in reaping synergies from big acquisitions, its opportunity to expand its global reach and the appealingly low price of SABMiller at this current point in time.
9. Progress in migrant crisis stalls: This week, the European migrant crisis took a turn for the worst as countries struggled under pressure of the influx of refugees. After promising to be a sanctuary for desperate Syrian asylum seekers, Germany on Monday imposed controls on its border with Austria and prompted a classic beggar-thy-neighbour response; Austria, Slovakia, the Netherlands, Hungary and Croatia have become the latest to also impose border controls in an attempt to stem the enormous inflow of migrants into their country, effectively suspending the Schengen Agreement which had created a free-travel zone within participating countries.
10. Tensions over Syria come to a storm: With Russia being confirmed to have sent at least 4 fighter jets this past week in support of President Bashar al Assad's government forces, the growing military aid it has sent in recent weeks in the form of tanks and military personnel has caused alarm amongst western nations.  US Secretary of State John Kerry is now calling for talks with Russian officials, because although Russia has stated that the presence of Russian troops in Syria is intended to help fight IS there, an equally likely motivation is that Putin wishes to prop up President Assad's regime, who has long been his ally.